How to Boost the Perceived Value
of Your Employee Benefits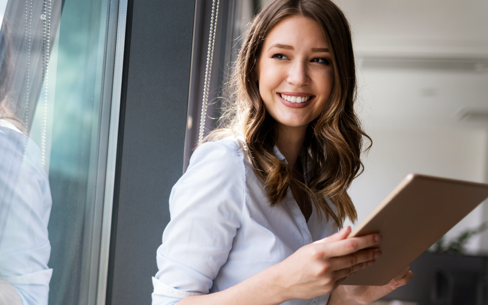 Published October 12, 2017
Last updated January 6, 2022

Do you know what your employees really think about their benefits? While as an employer, you keep track of benefit enrollment and participation trends, your workforce might not realize how valuable their benefits are. Overall compensation is something that employers think and talk about all the time, but for some employees, compensation starts and stops at salary.  Start communicating with your employees about their overall benefits package, and it might just impact your company's ability to attract and retain top talent. In fact, according to Indeed.com, 39% of workers said they are searching for a new job because the want better compensation or benefits.1

Your benefits are a significant part of your employer brand. The benefits you provide are connected to employee satisfaction and loyalty, not to mention health and productivity. Even if you've spent a lot of money on a great benefits package, if your employees don't understand the value it adds to their health and well-being, it might affect their desire to find a new employer with benefits they value.  

Securing your investment

Your benefits spend is probably on the rise. Or, at the very least, you may be allocating your budgets differently than you did just a few years ago. Employers' health costs could rise 3.5% in 2022.2  This is a significant increase—and it's important that your employees, the recipients of this investment, see the value in how you're spending your employee benefit dollars.

One way to keep your best and most productive employees happy is to make sure they're receiving the right benefits. How can you be sure that you are making the most of your investment? And what can you do to boost your employees' perception of your offerings? Here are some best practices to consider:

Consider voluntary benefits to ease financial worries

What benefits do your employees want and expect? According to a Glassdoor survey, nearly fifty-seven percent (57%) of people say benefits are a top priority to accepting a job . In fact, for the younger generation of 18-to-34-year-olds, benefits are even more important than pay. According to the Glassdoor Economic Research , the five benefits that have the highest correlation with employee satisfaction are:

Health insurance 
 
Vacation and paid time off
Employers have the opportunity to step in and help employees manage their money and protect their health and healthcare dollars. While employees seem generally satisfied with their core major medical and retirement programs, there's room for supplemental, or voluntary, benefits that fill the gap.

Employees may see more value in their benefits package when they see its financial impact. This is why supplemental lines of insurance can be powerful. They help meet healthcare and financial needs, as an unexpected accident or illness can quickly deplete their savings. 

About Combined Insurance

Combined Insurance Company of America (Chicago, Ill.) is a leading provider of supplemental accident, disability, health, and life insurance products and a Chubb company. With a tradition of nearly 100 years of success, Combined Insurance is committed to making the world of supplemental insurance easy to understand. The company has an A+ rating by the Better Business Bureau and is one of Ward's Top 50® Performing Life-Health Insurance Companies. For more information, please visit combinedinsurance.com.  
References

1. DeSilver, D. (2020, July 27). As coronavirus spreads, which U.S. workers have paid sick leave – and which don't? Retrieved January 12, 2022, from https://www.pewresearch.org /fact-tank/2020/03/12/as-coronavirus-spreads-which-u-s-workers-have-paid-sick-leave-and-which-dont/
2. Hospital and surgery costs – paying for medical treatment. (2021, October 12). Retrieved January 12, 2022, from https://www.debt.org/medical /hospital-surgery-costs/#:~:text=Hospital%20 costs%20averaged%20%242 %2C607%20per,(%243%2C271)%20for%20most% 20expensive.
3. Cancer statistics. (n.d.). Retrieved January 12, 2022, from https://www.cancer.gov/about-cancer/understanding/statistics #:~:text=Approximately% 2039.5%2 5%20of%20men %20and,will%20 die%20of%20the%20disease.
4. Banegas, M., Guy, G., De Moor, J., Ekwueme, D., Virgo, K., Kent, E., . . . Yabroff, K. (2016, January). For working-age cancer survivors, medical debt and bankruptcy create financial hardships. Retrieved January 12, 2022, from https:// www.ncbi.nlm.nih. gov/pmc/articles/PMC6057727 /#:~:text = A%20recent%20population %2Dbased% 20study,medical%20bills%20 related %20 to%20their
5. FastStats - emergency department visits. (2021, October 14). Retrieved January 12, 2022, from https://www.cdc.gov/nchs/fastats/ emergency-department.htm
6. Decreasing patient length of stay (LOS) to Lower Hais. (n.d.). Retrieved January 12, 2022, from https://centrak.com/blog-decreasing-patient-length-of-stay/#:~:text=The%20average%20l ength%20of%20stay,cost%20of%20% 2410%2C400%20per%20day.