Helping You
Help The Latino Community
Opportunities to help protect your family, friends and neighbors in the community.
Join our team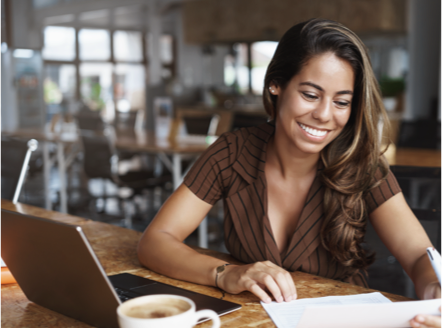 At Combined Insurance, we are committed to helping
the Latino Community in the language they prefer
A multi-cultural focus
We are dedicated to partnering with a team of bilingual and multi-cultural professionals who will help ensure members of the Latino community understand their supplemental insurance needs. With more the 60 million Hispanics and Latinos living in the united states, and a 34% increase in Latino business owners over the past decade1 the opportunities for Spanish-speaking professionals is steadily growing.
Work that matters
At its core, insurance is about protecting the things you hold dear; your health, your livelihood, your family. This protection gives people the confidence to pursue their dreams and handle whatever life brings. Spanish-speaking agents help Hispanic and Latino families better understand what supplemental insurance can do for them.
(1. USA Today, February 24, 2020)
We are actively seeking bilingual sales professionals in our nation's largest Spanish-speaking markets, including Texas, California, Florida, and New York. We offer independent agent opportunities for individuals who thrive in a fast-pace, flexible, and entrepreneurial culture.
We are also seeking bilingual talent in our corporate office.
Access to our on-demand marketing resources and our wide-ranging educational offerings will set you up for success. We even have tools to help you succeed on social networks.
Our efforts have consistently earned us a spot on Hispanic Network Magazines Best of the Best list.