Be Part of a
Purpose-Driven Company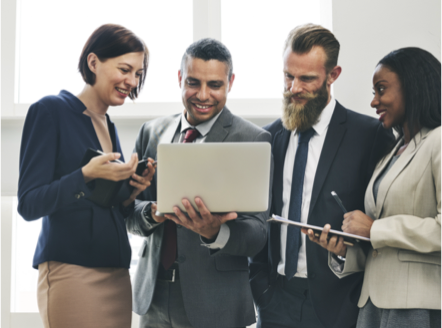 We are a company built on 100 years of success in the supplemental insurance industry, and it is through outstanding talent that we will continue to grow, have a positive impact on the lives of our customers, and give back to our communities.
Does this sound like something you want to be a part of? If so, learn more about our opportunities and apply today!
Let's Work Together
Whether you're an independent agent, a sales leader or looking to join our corporate team, we're looking for individuals ready to join our team of hard-working, talented professionals.
Learn More About Careers at Combined Insurance
Careers for Veterans
Consistently recognized as a top military employer, we truly value the contributions of veterans and their families to our organization. Find out more about the opportunities at Combined, and how together we can continue to support the military community.
Careers for Bilingual Spanish-Speakers
Latinos are the fastest-growing minority group in America, and many prefer to communicate in Spanish. If you are fluent in Spanish, you can help Latino families find the insurance products that best fit their needs.