Sweet & Healthy Valentine's Day Desserts You'll Love

Combined Insurance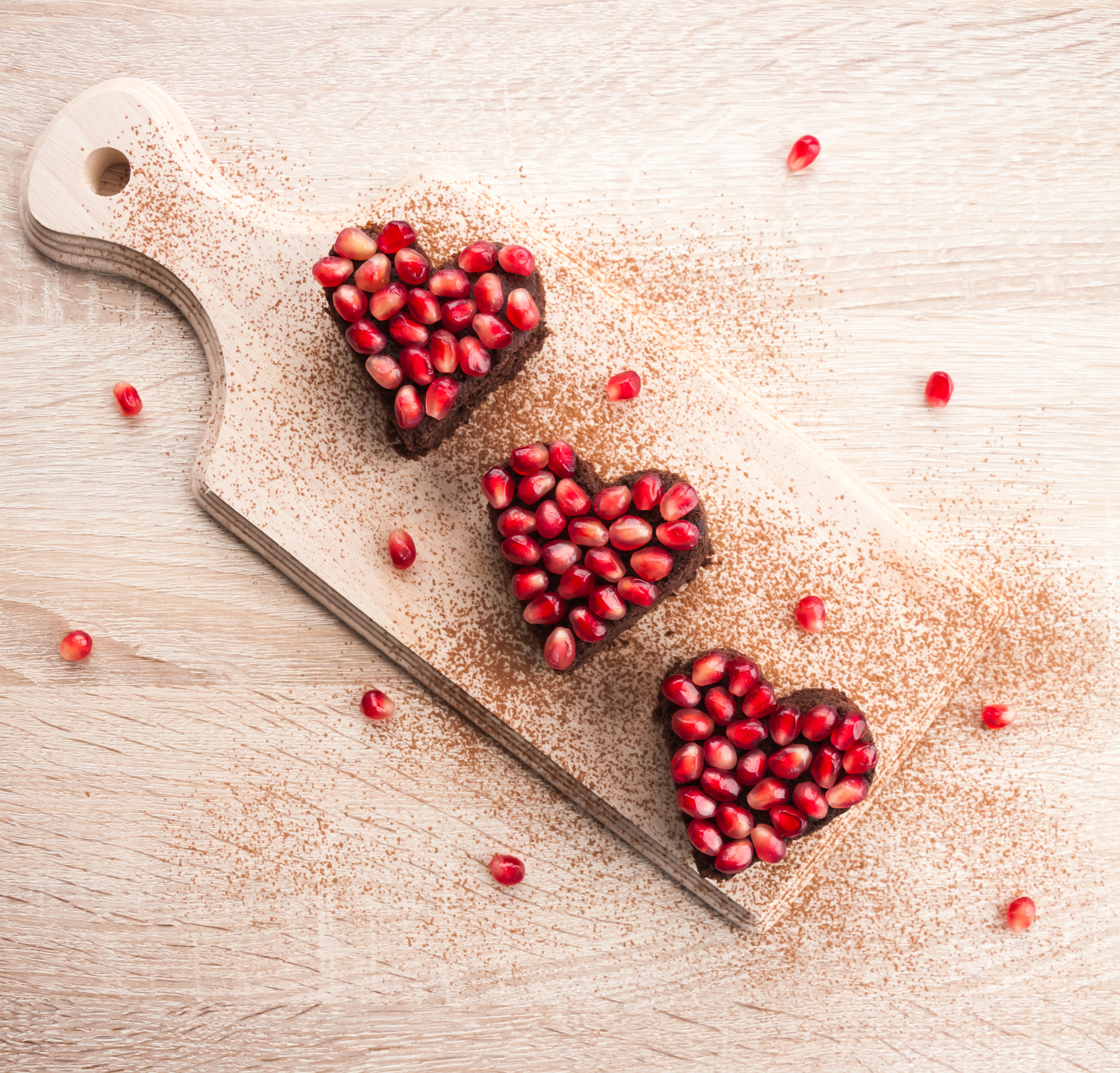 Many Americans are concerned about their triglycerides, cholesterol, sugar levels, or waistline—or all of the above. If you're in that group but still enjoy a sweet treat every now and then we've got good news for you.  There are ways to turn sweet treats into a win-win for your taste buds and your critical health numbers. And just in time for Valentine's Day!

The secrets to heart-healthy indulgence
The American Heart Association (AHA) recommends eating an overall healthy diet that includes a wide variety of fruits and vegetables, whole grains, low-fat or non-fat dairy, lean poultry and fish, nuts and legumes, and non-tropical vegetable oils1. That's a long list of foods to keep you satisfied. But, you may be asking, "where are the desserts!?"
If your go-to dessert is laden with saturated and trans fats, sodium and sugar, then you're wise to indulge in limited quantities. But desserts can actually be part of an overall healthy diet (and tasty and fun!). Here's how to do that.
Choose heart-healthy ingredients. As you're walking the aisles at your favorite grocery, give these foods the eye and add them to your dessert menu:
·         Fruits and vegetables like blueberries and carrots provide sweetness without adding sugars. They have healthy vitamins, minerals, and fiber too
·         Whole grains like oatmeal or quinoa enhance your dessert's nutrition and give the flavor a boost
·         Nuts and seeds like walnuts and chia seeds contain healthy fats and protein while adding a satisfying crunch and texture
Make healthy swaps. The Mayo Clinic suggests giving your recipes a health boost with these substitutions2:
·         Instead of loading up on butter, margarine, shortening or oil, try applesauce or prune puree for half of the called-for butter or try butter spreads or shortenings that don't have trans fats
·         Substitute fat-free half-and-half or evaporated skim milk for cream; and reduced fat or fat-free milk for whole milk
·         Use two egg whites or 1/4 cup egg substitute for each whole egg
·         Replace whole-wheat flour for half of the called-for all-purpose flour in baked goods
·         Reduce your sugar to half of what the recipe calls for and intensify sweetness with vanilla, nutmeg, or cinnamon
It's smart to watch your serving sizes. Even the healthiest foods contain calories, sugar, and fat that can quickly turn into "too many" to derail your health goals.
Recipes to try
For Valentine's Day—or any day for that matter—it's handy to have some heart-healthy dessert recipes you can put on the table. The following healthy versions of dessert classics will tantalize your taste buds and go easy on your ticker too:
Fruity: These Strawberry Shortcakes from Harvard studies  use fresh strawberries and calorie-free sweetener, yielding just 113 calories and less than 1g of fat per serving.
Chocolaty: EatingWell.com's Chocolate Nut Bark pairs antioxidant-rich dark chocolate with your choice of nuts for a mere 74 calories and 5 g of sugars per piece.
Cheese-Cakey: The Mini Cheesecakes from HungryAndFit.com weigh in at just 182 calories-per-serving of "yum" using Greek cream cheese and yogurt plus cinnamon graham crackers.
Sources:
1 www.heart.org/en/healthy-living/healthy-eating/eat-smart/nutrition-basics/aha-diet-and-lifestyle-recommendations
2 https://newsnetwork.mayoclinic.org/discussion/making-mayos-recipes-a-guide-to-ingredient-substitutions/