Healthy Valentine's Day Treats
for the Whole Family
Combined Insurance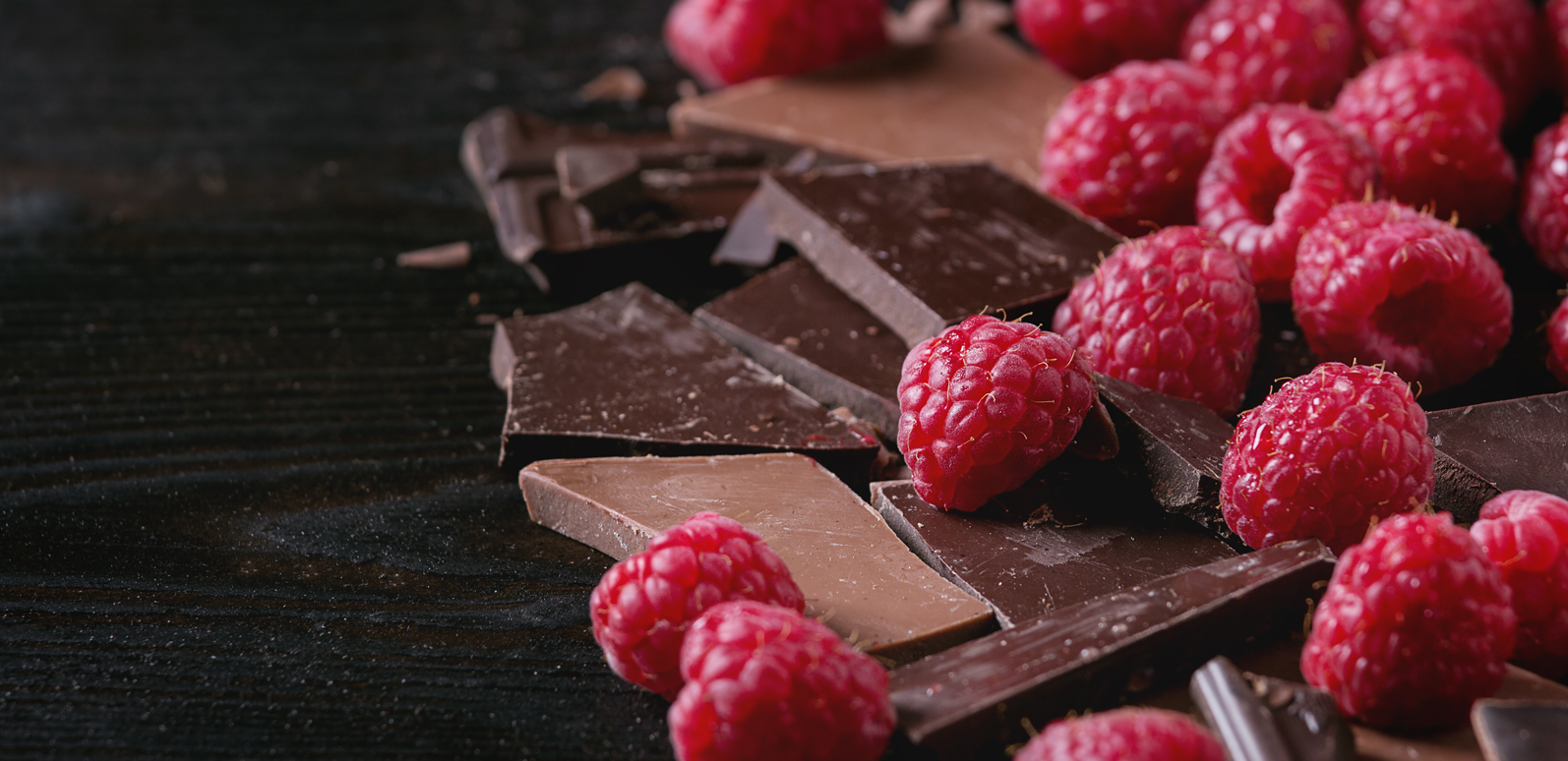 It's the season of love, and we want you to treat yourself and those you love. But this Valentine's Day doesn't have to be another sugar-filled and fake food fest. Make some of these treats for a guilt-free day for you and your sweethearts.
Heart Shaped Healthy Brownie Bites
These no-bake "brownies" are too good to be true. Made with raw almonds, unsweetened cacao powder, dates and a tablespoon of honey, this recipe is a healthier version of brownies that will be sure to tempt your pickiest of eaters. Simply flatten the "dough" out with your hand, and use a mini heart cookie cutter to make adorable shapes for your loved ones. They are so simple to make, yet taste surprisingly like real brownies. To make this healthy treat, you'll need:
1 cup raw almonds
15 whole pitted dates
2/3 cups cacao powder
1 tablespoon honey
2 to 3 tablespoons water
Confectioner's sugar (optional)[1].
Add all the ingredients to a food processor and pulse until the ingredients form a sticky mass. For detailed directions and other healthy Valentine's Day treats, check out the recipe from School Bites here!
[1] Healthy Valentines Treats: 18 Fresh Food Ideas for the School Party. (2013, January 31). Retrieved February 05, 2018, from http://school-bites.com/healthy-valentines-day-treats-school-party/

Frozen Strawberries and Yogurt
With only two ingredients, this treat is a must for Valentine's Day! Simply cut fresh strawberries in half and dip them in your favorite flavor of Greek yogurt. Pop these in the freezer and you have the perfect after school snack or healthy dessert.[2] Just as tasty as chocolate covered strawberries, but with a healthy twist. Get the recipe here!
[2] Livesey, M. (2013, January 26). Valentine's Day Treat- Frozen Strawberries and Yogurt. Retrieved February 05, 2018, from https://www.livingrichwithcoupons.com/2013/01/valentines-day-ideas-strawberry-heart.html

Cupid's Chocolate Cocktail
Whether you're enjoying a girls only Valentine's Day or a date with a special someone, this cocktail is sure to be a hit. While chocolate martinis are delicious, they can often be full of artificial ingredients and sugar. This recipe has the same chocolatey indulgence without the guilt:
6 ounces dark chocolate almond milk
4 ounces all natural cherry juice
2 shots of your favorite vodka
3 tablespoons dark chocolate shavings
½ teaspoon honey or agave nectar[3].
For the full recipe and other delicious Valentine's Day cocktail recipe's from Tone It Up, click here!
[3] (2015, February 12). Tone It Up Approved Valentine's Day Cocktails! Retrieved February 05, 2018, from https://www.toneitup.com/recipe/tone-it-up-approved-valentines-day-cocktails/

Chocolate Filled Raspberries
Chocolate covered strawberries are a typical and expected Valentine's Day treat, but chocolate filled raspberries make a delicious and surprising alternative. Raspberries are an excellent source of Vitamin C, antioxidants and dietary fiber. You can use whatever type of chocolate you prefer to fill the raspberries, but dark chocolate pairs perfectly and is the healthiest option. All you need to make this addictive treat is:
1 pint fresh raspberries
¼ cup dark (or milk) chocolate chips
½ teaspoon coconut oil[4].
For the detailed directions on how to make this treat, check out the recipe here from Add a Pinch.
[4] Stone, R. Add a Pinch, R. (2014, February 05). Chocolate Filled Raspberries Recipe. Retrieved February 05, 2018, from https://addapinch.com/chocolate-filled-raspberries-recipe/#axzz2sY7TYOwU