3 Simple Summer Bites

Allison Walsh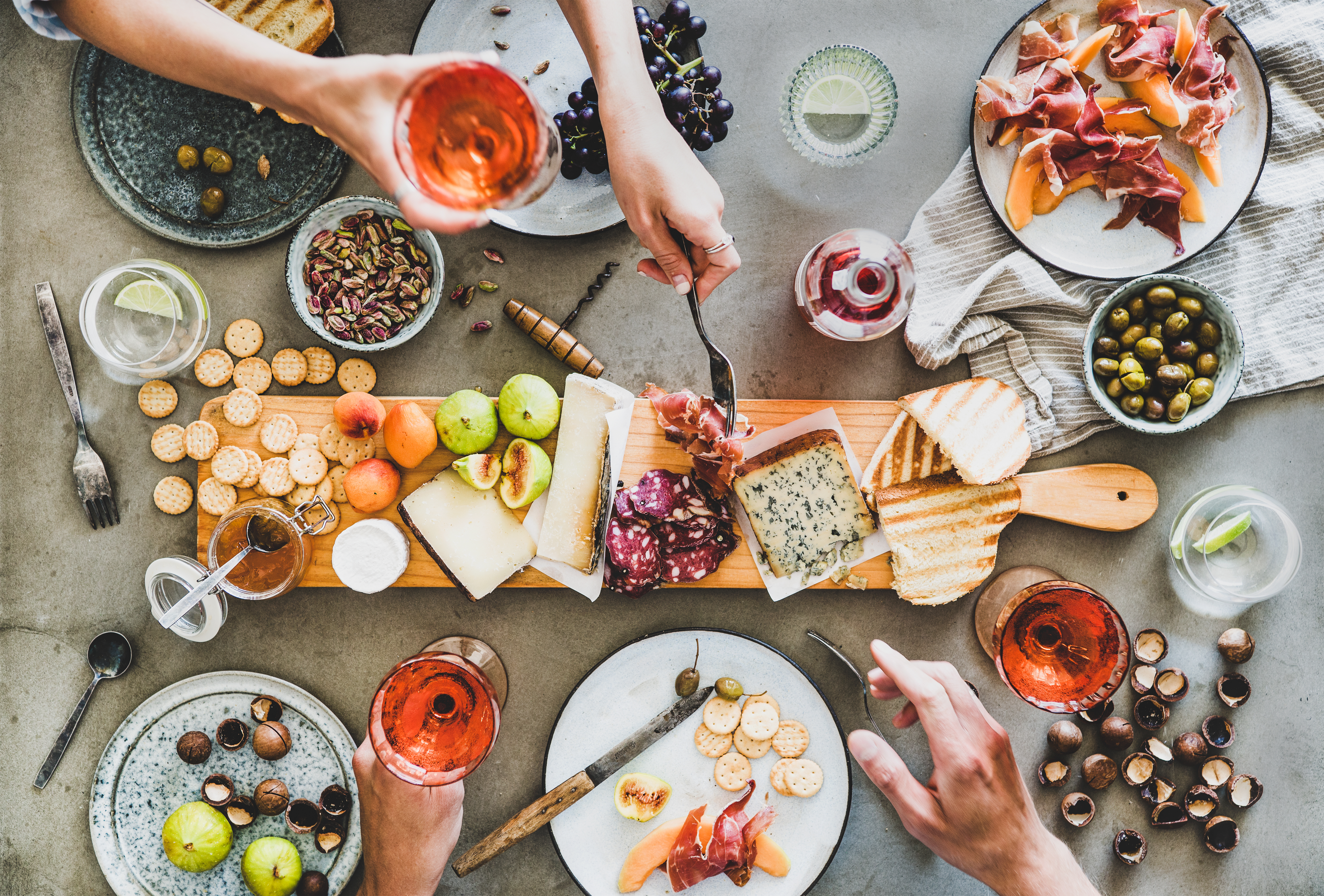 There's nothing like the easy visits and enjoyable entertaining that summer ushers in. Friends and family pop in or linger just a bit longer, lulled into relaxation easier than in other seasons. Here's how to keep them fed, simply and seasonally, with tasty, easy-to-make summer bites.
1.     Cheese Tray
Consider a cheese tray your creative canvas. Able to please hordes of people in just one platter, a cheese tray couldn't be a more perfect plan-ahead-for-pop-ins plate. Keep the following in stock and when guests arrive, pull it all out and let your creative juices flow:
Cheese: Keep a selection of a few cheeses in the summer fridge: one hard and sharp, one creamy and one that's just a little bit funky. Always ask for advice from your local cheese monger – they know what tastes best and love to share their favorites.
Crackers: Three types of crackers make your tray. Go for cheesy or herby tall breadsticks for savory height, something plain and simple so the cheese can steal the show and another that's on the sweet side. Keep them sealed and stored until you're ready to serve.
Salty additions: Slices of hard salami or prosciutto are a welcome salty addition to any cheese platter, along with a small bowl of olives and another of salted nuts.
Sweet treats: Grapes or apple slices, and a bit of fig jam are the perfect sweet complements to cheeses and meats.
2.     Summer salsa
There's no recipe needed for this delicious, chunky salsa, just use favorite items you normally have and serve with tortilla chips. Combine items like fresh corn, drained and rinsed black beans or chick peas, minced jalapeños, diced tomatoes, red onions and cilantro. In a separate bowl, whip up a cumin vinaigrette with olive oil and apple cider vinegar in a 3:1 ratio, a teaspoon or two of Dijon mustard, a tablespoon of ground cumin and a squeeze of lime. Make it on a weekend and enjoy the leftovers all week! And don't feel limited to the list above, add anything that tastes like summer to you.
3.     Tomato mozzarella skewers
If you're a gardener, these simple bites may be able to be pulled together from mostly garden items. Keep a container of baby mozzarella balls and small wooden skewers in stock for last minute entertaining. Alternate grape tomatoes, mozzarella and basil leaves to fill the skewer. Once complete, drizzle your plate with high quality olive oil and balsamic vinegar, and don't forget a crucial sprinkle of sea salt and cracked pepper. Enjoy!