Why Development is Important

Joan Cooney,VP, Field Development and Sales Effectiveness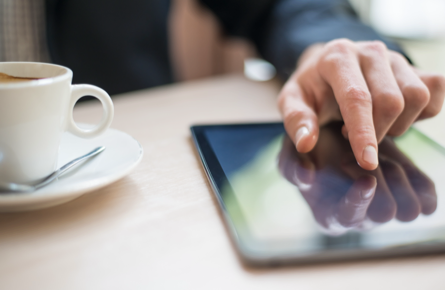 Joan Cooney,

VP, Field Development and Sales Effectiveness

An insurance industry veteran with more than 30 years of experience, Joan Cooney currently serves as Vice President, Field Development and Sales Effectiveness, at Combined Insurance Company.

She started her insurance career as a college student, working in an independent insurance agency. She spent 25 years in a variety of roles at a large national carrier and ran her own consulting firm focused on change management and education strategy before joining Combined in 2013.

Joan has a teaching certificate, an MBA in Marketing, and an undergraduate degree in Finance with a concentration in insurance.
Learning new skills and honing existing skills help each of us achieve higher levels of success. Taking time to learn how to use new technologies and sales techniques, developing knowledge of our industry, and growing our competencies across different areas increases our value to employers, customers and ourselves. 

As a life-long learner who has made a career out of helping others to be their best, I often think of the value of development by thinking of the 3 E's, adapted from The Council on Quality and Leadership.
Experience: On-the-job experiences that help you grow (e.g., stretch tasks, special products, mentoring others, etc.). Teaching someone else is the best way to become an expert. I'm sure each of you has helped others learn. Sharing Good News or presenting on a Zone/Market call/meeting is another great experiential way to develop. 
Exposure: Learning through observation (e.g., working with a coach, seeking feedback, shadowing, networking, etc.). Joint field training with your leader or FDM is a great way to learn from others while enhancing your skills. 
Education: Structured learning (e.g., courses, books, conferences). Here at Combined, we have excellent agent and leader onboarding programs. In addition, we offer both national and local training opportunities. I encourage you to take advantage of these opportunities. You never know when that key TIP (technique, idea, or principle) will resonate and take hold, making a difference in your success. 
There are many good reasons for Combined and other companies to provide the Three E's for employees. Kaplan Solutions1, a leader in business training, mentioned several.
Retention: Providing training helps companies stand out from others, and attract and retain the best employees. It shows workers, especially those who are highly motivated and driven, we care about your career and want to help you grow.
Efficiency: As employees gain skills and discover new ways of accomplishing assignments, they often become faster and more effective at what they do. It's better for them and, obviously, good for their employers too.
Confidence: Encouraging associates to learn new skills or sharpen ones they already have helps build confidence. Employees are more likely to raise their hands when a new challenge comes along and have more credibility in the eyes of senior management as they handle important tasks.
Combined believes strongly in each of these outcomes and works purposely to build them into our employees' career paths. It's one of the many terrific reasons to consider a position with us, and pursue success without boundaries. We have some great programs and program enhancement in store for 2023. 
Horizons: In early 2023, we are enhancing the current AD/AL onboarding program and will launch a redesigned 26-week Horizons Program that will help ensure ADs and ALs have the knowledge, experience, and roadmap they need to be successful. 
New Agent Education: Also in early 2023, we will be introducing changes to our new Independent Agents and Agency Coordinators education programs. Upping the ante with more interactive and hands-on education activities. 
National Education Webinars: To help you continue to fine-tune your skills we will be offering a suite of education webinars that you take advantage of. These webinars will be deep dives into topics that will also allow for more opportunities to ask questions and share best practices. 
As W. Clement Stone shared, "If you employed study, thinking, and planning time daily, you could develop and use the power that can change the course of your destiny." 
Take the time to develop and grow and change our destiny!  
Source:
1. "5 Benefits of Professional Development" Kaplan, https://kaplansolutions.com/article/5-benefits-of-professional-development