From Professional Driver to Sales Agent:
Recognizing Potential for Success at Combined Insurance
Alli Walsh, Social Media Strategist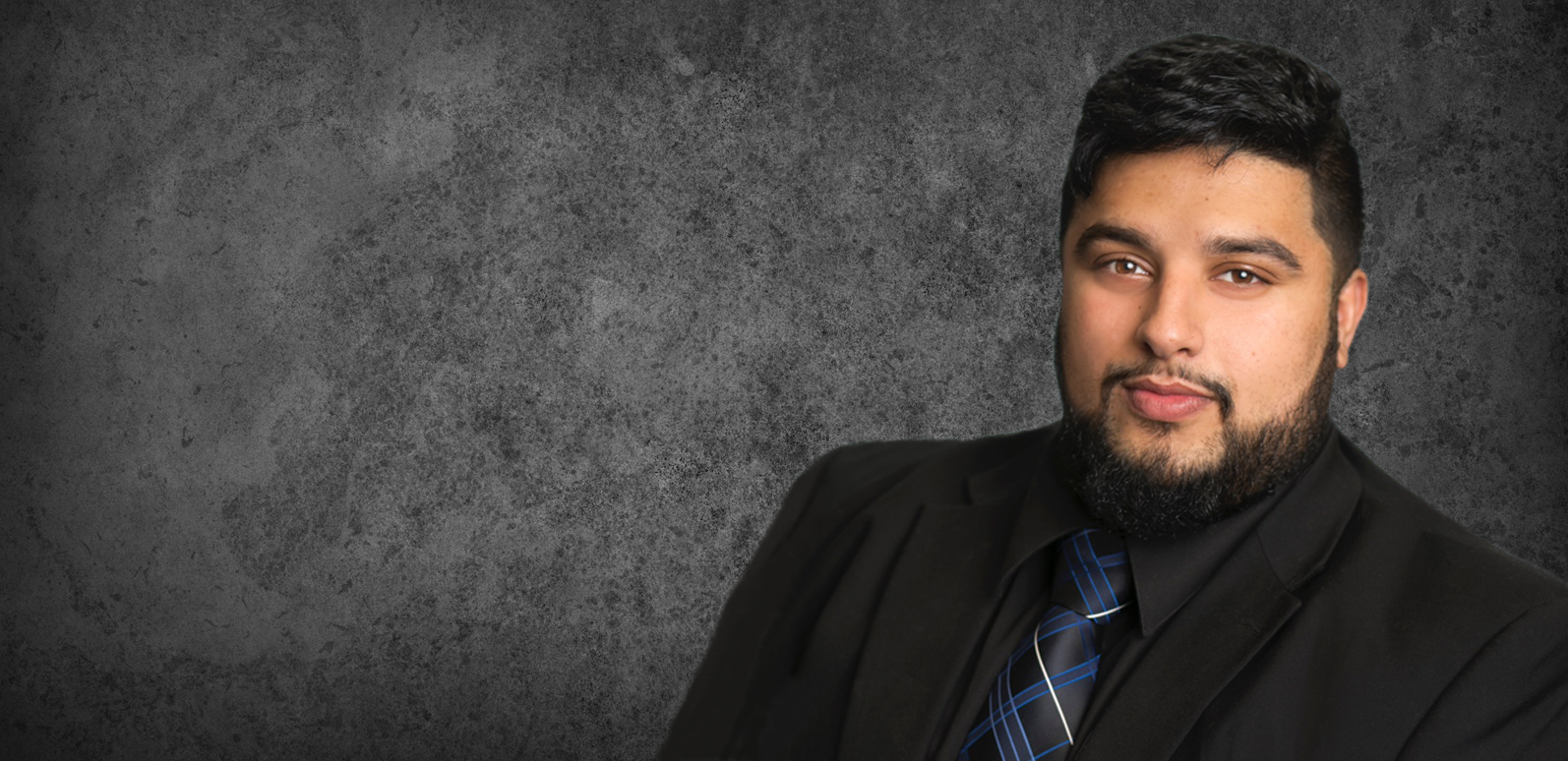 It's not easy to predict who is going to be a great sales agent at Combined Insurance, but one thing we do know is that any agent who applies what they learn at our training, follows our system and puts in the hard work has a high probability of success. We are unique because our specialized, one week training takes people from almost any background and provides them the tools for success.
What success really boils down to is having an excellent work ethic. We've found that some of our very best agents come from backgrounds that may not seem conventional at first glance, but they do have a few things in common:
A strong inner drive to succeed
Entrepreneurial spirit
Desire to improve their circumstances
Positive attitude
Ability to work hard and smart
For example, check out Deborah's story about how she went from barely scraping by and sleeping in her car between waitressing and casino gigs to becoming a successful agent at Combined.
Meet Hassan
One of our newest hires, Hassan Jaffery, is also a great example of the above.
Combined Insurance's Senior Vice President and Chief Actuary, Alex Faynberg, quickly recognized that there was something special about his new go-to driver in New York City, Hassan.  Hassan was the professional driver who serendipitously picked him up one early morning to go to Laguardia.
"I enjoyed chatting with Hassan as we made our way through the city traffic. He handed me his business card, and I immediately started relying on him for my frequent business trips to and from the airport," Alex explains. "Over time, I got to know him and saw first -hand what type of work ethic he had, and I was impressed."
During their trips together, Hassan shared with Alex that being a full-time driver was starting to wear on him physically and mentally. Hassan was spending 12-15 hours per day driving through the city traffic, and he indicated that he was looking for a career change: "Being a chauffeur is physically exhausting. You can end up with difficult or negative people or bad weather, and the job can start to be mentally and emotionally exhausting as well. Add to that the city traffic, and I knew it was time to make a change."
Hassan wasn't sure what the change would be, but he was committed to only pursuing entrepreneurial-type positions. As a professional chauffeur, Hassan valued creating his own opportunities and being his own boss. He liked that the harder he worked, the more money he made, and he didn't feel that a 9-5 job was right for him.
Combined Insurance opportunity
As Alex and Hassan became more comfortable and familiar with each other, Hassan asked Alex how he enjoyed working at Combined Insurance. Alex spoke highly of Combined Insurance, and he sympathized with Hassan's predicament, knowing how important it is to like one's career.
After giving it some thought, Alex decided to suggest that Hassan consider applying to be a sales agent at Combined Insurance.  He explains, "Hassan had a thriving business driving private clients. He's ambitious and has a drive to go the extra mile to be successful. He's also active in his community and has a natural inclination to engage with other people. These are all attributes that can help make an agent successful. I just felt like it could be a good fit."
Initial concerns
Hassan shared with Alex some of his misgivings about becoming a sales agent at Combined. He:
Had no insurance experience
Had no corporate experience
Did not want to be micromanaged
As for his experience and background, Alex reassured him that Combined Insurance would guide him through the process of earning his state license and learning how to be an agent at sales school in the Chicago office.
And, concerns of being micromanaged or stuck in a 9-5 job?  "I explained to him that while our agents are employees, this career really is entrepreneurial in style. Agents manage their own schedules and are ultimately responsible for how much (or how little) money they make. While our leadership is there to help and guide them, there is actually very little, to no, micromanaging that takes place."
Taking the leap
"I decided to go for it, and I'm so glad I did!" Hassan explains. "I've had an amazingly positive experience so far, starting with my training in Chicago. Everyone there was encouraging, professional, helpful and knowledgeable. I was so grateful to have such an amazing trainer, Kathy Trulson. And, since I've been in the field (3 weeks as of mid-August), I feel so much support from my team and leadership."
Hassan credits his market director, Bob Smith, with providing him the leadership and advice he has needed to have so much success right out the gate. "Bob is always available if I need him. All I have to do is call and I have the support I need."   In turn, Bob credits Hassan's ability to absorb information and use it for his success. "Hassan is a sponge for knowledge. I can suggest he do something once, and it's done" Bob remarked.
We are hiring
We love Hassan's story because it embodies the story of so many of our successful agents at Combined Insurance today. We thank Hassan for sharing, and we thank Alex for speaking up when he saw Hassan's potential.
To our employees, don't forget to keep your eyes and ears open for potential agents like Hassan. And, to our potential employees, be sure to contact us if you think you have what it takes to succeed here!