8 Tips for a Safe & Fun Spring Break

Combined Insurance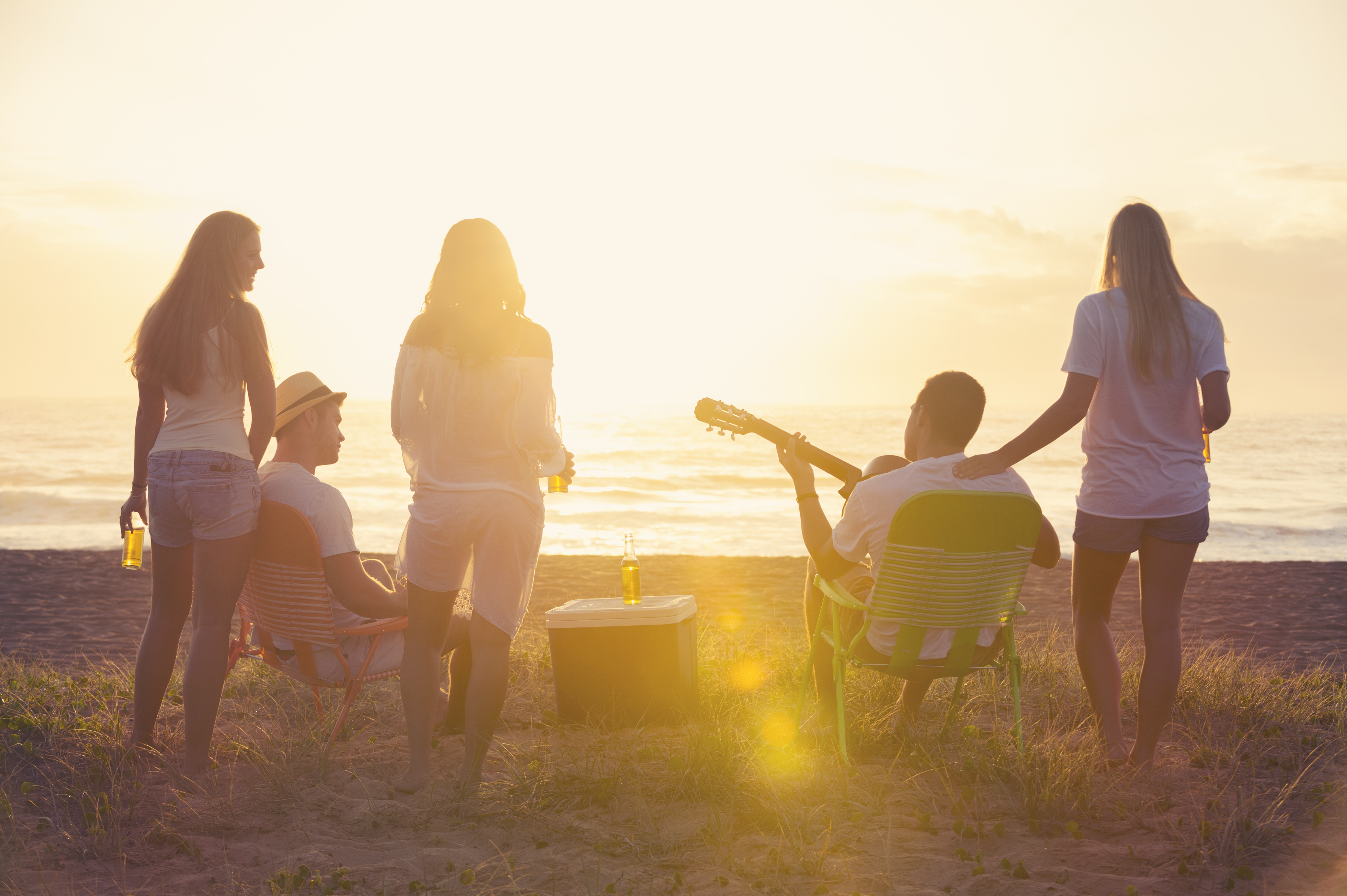 The annual Spring Fling is nearly upon us. Soon tens of thousands of students will seek a break from the stress of college and take a week off lounging in the sun.  In 2021 nearly one-quarter of students planned to travel over spring break, compared to 1 in 6 who were not sure, and 59% who had no travel plans.1 Since Covid restrictions have eased, that number is likely to soar.
If you, a friend or a loved one plans to join in the festivities this year, here are 8 tips to keep you, your belongings and your health protected. That way, your spring break will be relaxed, happy and filled with  fond memories.
1. Arrive alive – drive safely
In most instances, you only have a week so you want to get there in a hurry. If you're flying, that's not a problem. But if you and your friends are tag teaming and making the journey a road trip, there are things you should keep in mind to stay safe on the road. The basics are a given. Don't text or drive distracted. Obey all of the posted speed limits. And always drive sober.
The National Highway Traffic Safety Administration (NHTSA)2 also recommends you check your vehicle before the trip so it's ready for the journey. That includes inspecting the tires, cooling system and fluid levels. You might also want to stock up on essentials, and we're not talking snacks and drinks. Be sure you have a jumper cable, first aid supplies and a flashlight.
Take turns behind the wheel to keep everyone awake and alert. Bring an actual map in case of navigation glitches or dropped cell service, and make someone besides the driver responsible for navigating.  Double check that everyone has a valid driver's license, vehicle registration and proof of insurance before hitting the road. It's a good idea to know your route before you go and keep any valuables out of sight, locked and in the trunk.
2. Be careful using ride shares
If you use a taxi or a ride share service, double-check the divers name before getting in the car. The same goes for their phone number and license plate. Make sure it matches the details you received when you booked the ride. 3
3. Stick with a buddy

It's easy to get lost in a crowd, consider designating one of your friends as your travel BFF/buddy wherever you are—at a party, beach or seeing sights. Keep an eye on your buddy at all times and don't leave anywhere without them. Try adding your friends and family to your "Find my Friends" feature on your phone for the duration of the trip to make it easier to keep taps on each other.
4. Protect your health.
Make sure you have your health insurance card with you when you travel in case health issues arise. If you use student health insurance, you ought to double-check and make sure it'll be accepted as you travel and at your destination.4
5. Keep your ID handy
Have your ID and an insurance card with you at all times. You also might want to change the lock screen of your phone to show your name and emergency contact number in case you lose it.
6. Know before you go
Enroll in the State Department's Smart Traveler Enrollment Program (STEP) to receive travel news and alerts about the places you are visiting, especially if you are travelling to a foreign country. This free service helps you stay informed, connected and safe.
7. Keep your assets safe
Use the hotel safe to store your ID, credit cards, passport (if abroad), cash, jewelry (better yet, leave bling at home), cameras and personal devices. When you're out and about keep your cash, ID and keys secure.
You are your most important asset--If you're anywhere that you don't feel comfortable or safe, leave. Consider downloading an emergency contact app like Parachute. Also, keep your hotel name, phone number and address in your phone and provide that info with someone at home in case your phone dies or you don't have service.
8. Follow local alcohol and cannabis rules
Alcohol and cannabis laws can vary greatly. So it's important to know the specific rules where you will be staying and follow them.  That includes how old you have to be and where alcohol or cannabis use is allowed. Always keep an eye on your drink, whether or not it's alcoholic, and don't accept drinks from strangers. Know your limits and know that binge drinking or keeping up isn't required for a fun spring break. Consider a designated non-drinker from your group for each night so someone can stay alert and make sure everyone gets home safely.
With a little pre-planning and a lot of careful attention, you'll have a safe, fun and memorable spring break.
Sources: