6 Ideas for Inexpensive School
Lunches as Inflation Hits Home
Allison Walsh, Social Media Strategist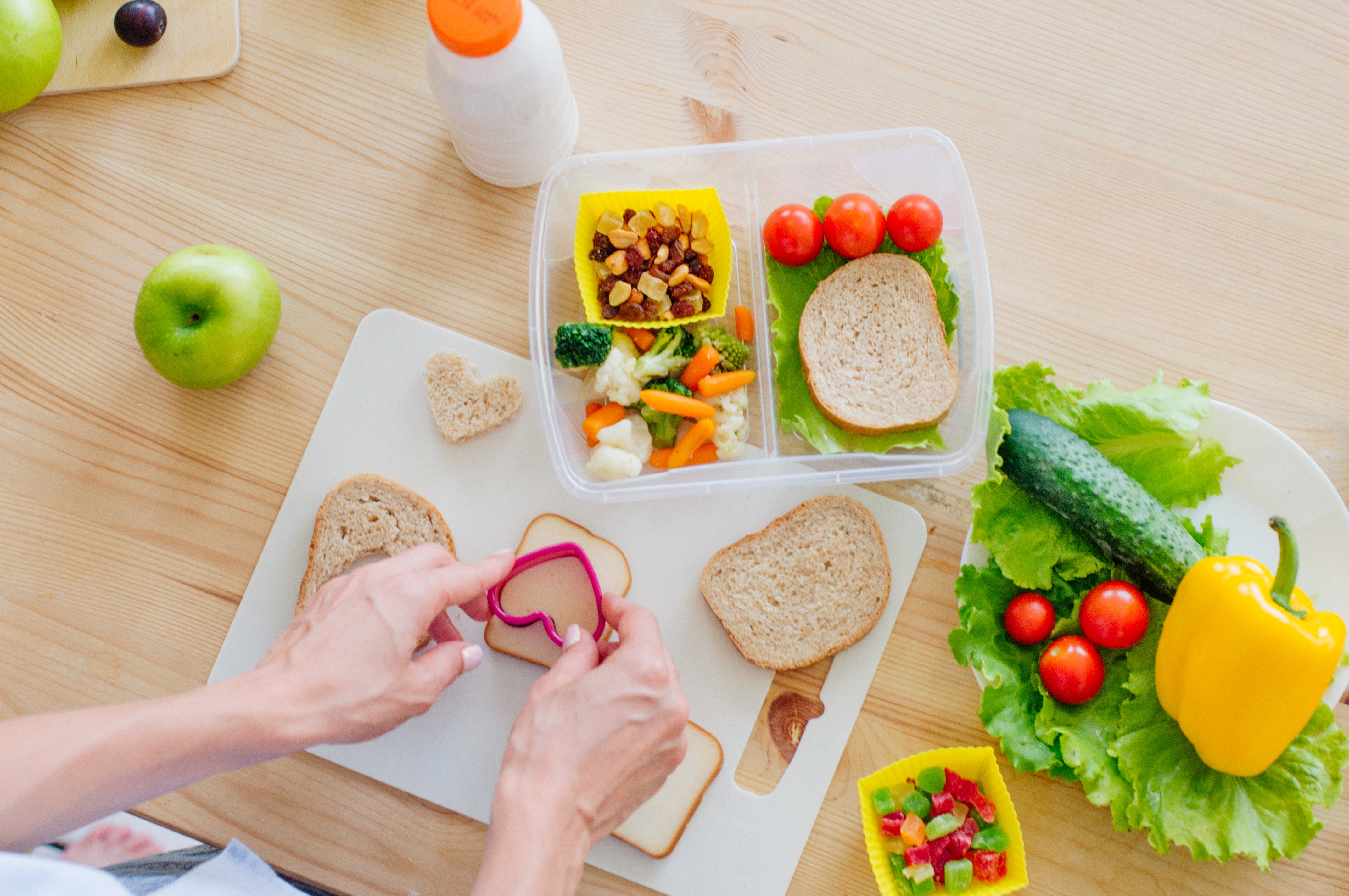 As summer comes to a close and students head back to the classroom, many families around the country are feeling the effects of inflation, especially when hitting the grocery store. The closer the school year gets, the more parents are brainstorming how they will cut costs while still filling their children's lunchboxes with nutritious meals.
In 2022, food prices have increased between 7.5 and 8.5 percent[1] and there's still a chance they can go higher. In some parts of the country, a loaf of bread can cost $10[2]. While rising prices certainly aren't ideal, there are ways to combat them. Here are a few ideas of what you can make to keep your children full and healthy when they head back into the classroom.
Lunch kebabs
So easy you'll wonder why you haven't done them before. Put your child's favorite sandwich ingredients on a short skewer. Think things like turkey, ham, cheese, grape tomatoes, or cucumber. You could even include a side of dip. Add a cut up apple, and it's a fun, easy lunch that you can make ahead and your kids will love.
Waffle sandwich
What's more fun than opening a lunch box to find breakfast? Try taking a waffle and cutting it in half and layering cream cheese and jelly. Use frozen multigrain waffles for more fiber and they will defrost by lunchtime.
Peanut butter and jelly apples
Who says you need bread to have a sandwich? Slice apples into rounds and spread peanut butter on half the slices and jelly on the other. Smoosh them together like a sandwich and you have a unique and healthy lunchbox addition.
Bistro box
Who needs Starbucks when you can make the same thing at home? Using a bento box container, add carrots, grapes, almonds, pickles, and a turkey roll-up or a few slices of salami. A little bit of everything will keep your little one satiated.
Snacky lunch
Kids love something unexpected, so try giving them a little bit of a lot of things. Some ideas include: trail mix, fruit, cut up veggies, cheese, goldfish, nuts, and more.
Banana dog bites
A completely different type of wrap, take a tortilla and spread peanut butter over it. Place a peeled banana near the edge and roll it up. Slice it into ½ inch rounds and serve. You can find the recipe here.
Packing school lunches can be tedious, but a few new ideas can take an annoying chore to a fun way to show your kids you're thinking about them, even when they're sitting in the classroom.
Sources:
1- Summary findings. USDA ERS - Summary Findings. (n.d.). Retrieved July 27, 2022, from https://www.ers.usda.gov/data-products/food-price-outlook/summary-findings/
2- Bloomberg. (n.d.). Bread at $10 a Loaf Arrives as Inflation Saps Demand for Basics. Bloomberg.com. Retrieved July 27, 2022, from https://www.bloomberg.com/news/articles/2022-07-18/inflation-2022-rising-food-prices-has-sticker-shocked-america-changing-diet