What's New

Chubb Launches First-Of-Its-Kind Personalized
Genetics-Based Cancer Program
02/22/2023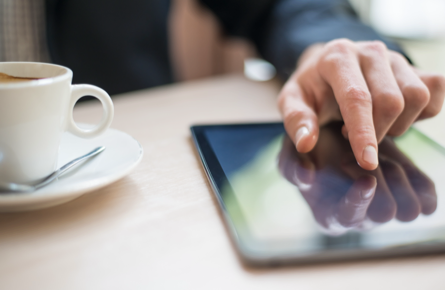 Brings Advanced Cancer Risk Identification to Mainstream America,
Coupled with Treatment, Recovery and Insurance Protection
WHITEHOUSE STATION, N.J., Feb. 22, 2023 /PRNewswire/ -- Chubb Workplace Benefits (CWB), a Chubb business that partners with benefits brokers and consultants to offer voluntary benefits to the employees of middle-market and large companies in the U.S., has announced the launch of Cancer Advocate Plus, a first-of-its-kind cancer-specific, genetics-based insurance program. Cancer Advocate Plus provides tools and resources for an individual to proactively understand their risk of cancer, more effectively manage a cancer diagnosis, and offers insurance protection to help with the potential financial impact of a cancer diagnosis.
Cancer continues to impact Americans at substantial rates. One in two men and one in three women will be diagnosed with cancer during their lifetime. Early detection has proven critical as the five-year survival rate for early-stage cancers is 91.1% compared to 30.6% for late-stage cancers. The ability for average Americans to obtain cancer-related genetic testing has been challenging largely due to reimbursement, awareness, and cost issues. Chubb's Cancer Advocate Plus makes it accessible for today's workers.
"This program is unique. It meets Americans at the intersection of science, wellness and insurance coverage to help save lives," said Janet Buzil, Senior Vice President of Product Innovation at Chubb. "Cancer Advocate Plus offers a proactive and personalized approach to cancer risk recognition and care navigation one employee at a time. It is truly a game changer in the category of voluntary benefits." 
Through an exclusive agreement with leading genomics-based, health navigation company,  healthŌme™, the Chubb Cancer Advocate Plus program offers policyholders tools and support across the cancer continuum, including:
Screening: Genetics-based testing to identify inherited genes that increase cancer risk, as cancer is a genetic disease. In case of elevated risk, healthŌme genetic counselors can develop a personalized action plan for reducing risk. Policyholders also have access to Pharmacogenomic Testing to better understand how an individual will respond to commonly prescribed medications.
Cancer Management: In case of cancer diagnosis, policyholders are provided access to personalized support, tools, and resources for complex illness navigation:

Molecular Diagnostic Tumor Testing – Genetic evaluation of an individual's specific cancer to guide and optimize treatment.
Expert Medical Review by Molecular Pathologists and an Oncology Nurse Advocate to provide the individual's physician with a Precision Treatment Report and, if applicable, assistance with clinical trial enrollment.

Cancer Recovery:  Continued support during remission, including access to advanced blood-based cancer recurrence monitoring which enables earlier detection than traditional medical testing.
Insurance Protection: Comes with a guaranteed issue insurance benefit that complements employees' existing medical coverage by paying benefits directly to the insured in three lump sum payments during the first year of a covered cancer diagnosis.
Ongoing Education and Empowerment: Opportunity to learn about genetics and its relationship to cancer and receive and store genetic test results in a secure, HIPAA-compliant online Interactive User Portal.
"In collaboration with Chubb, we're proud to break down barriers to health equity and equip individuals with unprecedented, direct access to a more personalized, proactive approach to cancer management and advocacy," said Darren Rowe, Chief Executive Officer of healthŌme. "Chubb Cancer Advocate Plus is the first of a new generation of Ōmics-based health management insurance solutions that simplifies and expedites access to technologies that can fundamentally change the trajectory of an individual's cancer diagnosis."
"This program exemplifies our focus on innovating and delivering value beyond traditional voluntary benefits, and extends how broker partners and clients can further reap the benefits from one Chubb," added Alex Faynberg, Division President, Chubb Workplace Benefits.
Cancer Advocate Plus is the newest addition to the Chubb Workplace Benefits (CWB) voluntary health and life portfolio. One of the nation's fastest-growing voluntary benefits worksite carriers over the last several years, CWB also offers supplemental accident, critical illness, disability, hospital indemnity, and life insurance products to employers.
Cancer Advocate Plus is a supplement to health insurance and is not a substitute for Major Medical or other minimal essential coverage.
Insurance underwritten by ACE Property & Casualty Insurance Company, a Chubb company.  Cancer services are provided by healthŌme, Inc. healthŌme Inc. is not an affiliate of Chubb.
About Chubb
Chubb is the world's largest publicly traded property and casualty insurance company. With operations in 54 countries and territories, Chubb provides commercial and personal property and casualty insurance, personal accident and supplemental health insurance, reinsurance and life insurance to a diverse group of clients. As an underwriting company, we assess, assume and manage risk with insight and discipline. We service and pay our claims fairly and promptly. The company is also defined by its extensive product and service offerings, broad distribution capabilities, exceptional financial strength and local operations globally. Parent company Chubb Limited is listed on the New York Stock Exchange (NYSE: CB) and is a component of the S&P 500 index. Chubb maintains executive offices in Zurich, New York, London, Paris and other locations, and employs approximately 34,000 people worldwide. Additional information can be found at: www.chubb.com.
About healthŌme
healthŌme™ is an Ōmics-based health navigation company dedicated to simplifying and accelerating access to technologies and services that can dramatically alter an individual's health trajectory with an initial focus on cancer. Based at the HudsonAlpha Institute for Biotechnology in Huntsville, Alabama, healthŌme, in partnership with Hannover Re US, designs, develops and delivers its innovative health management solutions through a network of life and critical insurance carriers. Additional information can be found at: www.healthome.com.
SOURCE Chubb

For further information: Media Contacts, Chubb, Chad Wells, SVP, Marketing & Communications, 224-998-8737, chad.wells@chubb.com; healthŌme, Ashley Ferrell, Head of Marketing Communications, 931-236-4942, ashley.ferrell@healthome.com
###