Working with Combined Insurance

Combined Insurance has been protecting families and paying claims for nearly 100 years.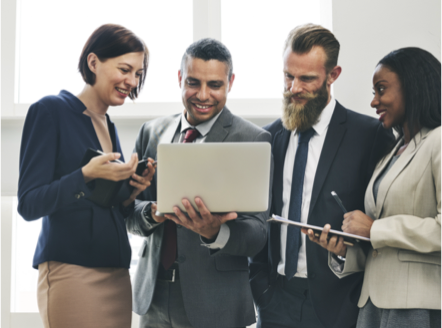 Insurance is something your people rely on. So buy it from a company that's reliable.
You don't want your employees worrying about how a sudden illness, disability or death would affect their families' financial health. You want them focused, productive and happy.
So you help your employees get insurance. But how do you know the company that sells you your policy is dependable – and not just one more thing to worry about?
Combined Insurance has been serving customers since 1922. We have over 5 million supplemental insurance policies in force in North America and pay out almost half a billion dollars in claims every year – nearly $1 million every business day.

Maybe it's no wonder Combined Insurance is rated A+ (Superior) by A. M. Best Company, the industry's most highly regarded ratings agency.
So if your company is thinking about offering supplemental insurance, good for you. And if you're considering the quality of company you buy from – well, that's even better.
Supplemental Insurance helps families handle the hidden costs of illness, injury and disability – the expenses primary insurance often doesn't cover.
Employees place a great deal of weight on the quality and perceived value of benefits. In your quest to attract top talent, supplemental insurance may be an important and competitive factor. 
Our Combined Insurance Worksite Solutions representatives are ready to work with you to add value to your company's benefits plan – without additional cost or administration overhead for your organization.
Learn how we can
work for you.
1-88-815-3688