Supporting Your Employees

Get the most from your workforce by giving your people what they need to succeed.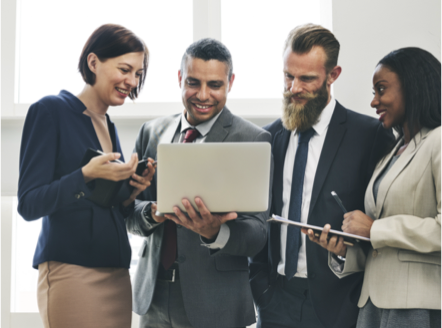 You need people. People need benefits. It's that simple.
As an employer you think a lot about people. You need the ones who work for you to be happy, motivated and productive.
And that's why you offer benefits such as insurance: Benefits help your people know their concerns are being taken care of. So they can focus on the job at hand.
We offer your employees more than just supplemental insurance. We offer peace of mind.
With Combined Insurance policies – which we administer and process so there's no additional overhead for you – your employees know that in the event of serious illness, injury or disability, they have a policy in place to help ensure lost income is replaced, rent and food bills are paid and family life can continue as normally as possible.*
*Benefits depend on the policy selected. See policy benefits for details.
Worries can take a toll on your workforce.
We can offer your employees peace of mind.
Policies are available with no additional costs to you.
Employees place a great deal of weight on the quality and perceived value of benefits. In your quest to attract top talent, supplemental insurance may be an important and competitive factor. 
Our Combined Insurance Worksite Solutions representatives are ready to work with you to add value to your company's benefits plan – without additional cost or administration overhead for your organization.
Learn how we can
work for you.
1-888-815-3688