Combined Insurance
Offices
With offices located throughout Canada, and sales representatives in every province, Combined Insurance makes it easy for you to find a friendly, local representative offering personalized advice to help you secure the right insurance to protect you and your family.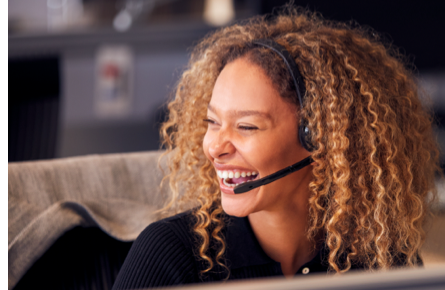 Nothing Beats The Personal Touch
No matter where you are, you can be confident you're getting the right supplemental insurance for your needs. To speak with your friendly, local Combined Insurance sales representative, call our main number at 1 888 234-4466 or contact one of our offices below.
Canada Headquarters
Combined Insurance

150 Commerce Valley Drive West
Suite 700
Markham , Ontario, L3T 7Z3 Canada
Phone: 1 905 305-1922
Fax: 1 905 305-8600
Canada Customer Service
Combined Insurance
Customer Service
P.O. Box 3720, MIP
Markham , Ontario, L3R 0X5 Canada
Phone: 1 888 234-4466
Fax: 1 905 305-8600
8:00 a.m. to 7:00 p.m. Monday to Friday
Ontario Customer Service
P.O Box 3720, MIP
Markham, Ontario L3R 0X5
Phone: 1 888 234-4466
Fax: 905 305-8600
8.00 a.m. to 7.00 p.m. Monday to Friday
Ontario Head Office
150 Commerce Valley Drive West
Suite 700
Markham , Ontario L3T 7Z3
Phone: 905 305-1922
Fax: 905 305-8600
Toll free:1 888 234-4466
8:30 a.m. to 5.00 p.m. Monday to Friday
Ontario Divisional Office & Training Centre
Combined Insurance Company of America
6711 Mississauga Road,
Suite 706
Mississauga , (Ontario) L5N 2W3
Phone: 289 998-2000
Fax: 289 998-2001
8:30 a.m. to 5.00 p.m. Monday to Friday
Ontario Globe/Canada
150 Commerce Valley Drive West
Suite 700
Markham , Ontario L3T 7Z3
Phone: 1 888 234-4466
Fax: 905 305-8600
8:30 a.m. to 5.00 p.m. Monday to Friday
Alberta Training Center
250-2618 Hopewell Place N.E.
Calgary, Alberta T1Y 7J7
Phone: 403 569-7981
Fax: 403 207-1544
8.30 a.m. to 5.00 p.m. Monday to Friday
Nova Scotia
For immediate support, please contact one of our customer service representatives at 1 888 234-4466
Québec
4905, Bvd Lapinière, Suite 4600,
Brossard, QC, J4Z 0G2
For immediate support, please contact one of our customer service representatives at 1 888 234-4466
---
Florida
Combined Insurance
Employee Benefit Communications, Inc.
7650 West Courtney Campbell
Suite 150
Tampa , Florida 33607 USA
Phone: +1-813-639-0099
Fax: +1-813-639-0098
Illinois (Worksite Solutions)
Combined Insurance
Worksite Solutions
8750 Bryn Mawr Avenue
Chicago , Illinois 60631 USA
Phone: +1-800-544-9382
Illinois
Policies previously issued by Globe Life Insurance
111 E. Wacker Drive
Suite 700
Chicago, Illinois 60601 USA
Phone: +1-800-428-5466
New Jersey
Combined Insurance
Combined Select Programs
595 Shrewsbury Avenue
Suite 205
Shrewsbury, New Jersey 07702 USA
Phone: +1-732-945-2300
Fax: +1-732-945-2301
New York
Combined Life Insurance Company of New York
13 Cornell Road
Latham , New York 12110 USA
Phone: +1-800-951-6206
Pennsylvania
Combined Insurance
Policyholder Services
P.O. Box 6703
Scranton, Pennsylvania 18505-0703 USA
Phone: +1-800-225-4500
Fax: +1-312-351-6940
Puerto Rico and the U.S. Virgin Islands
Combined Insurance
Millenium Park Plaza
#15 Calle 2 Oficina 430
Metro Office Park
Guaynabo, Puerto Rico 00968
Phone: +1-787-782-4610
Fax: +787-793-1790