Celebrating Women's History Month
at Combined Insurance
Cindy Harris, Sr. Manager, Digital Marketing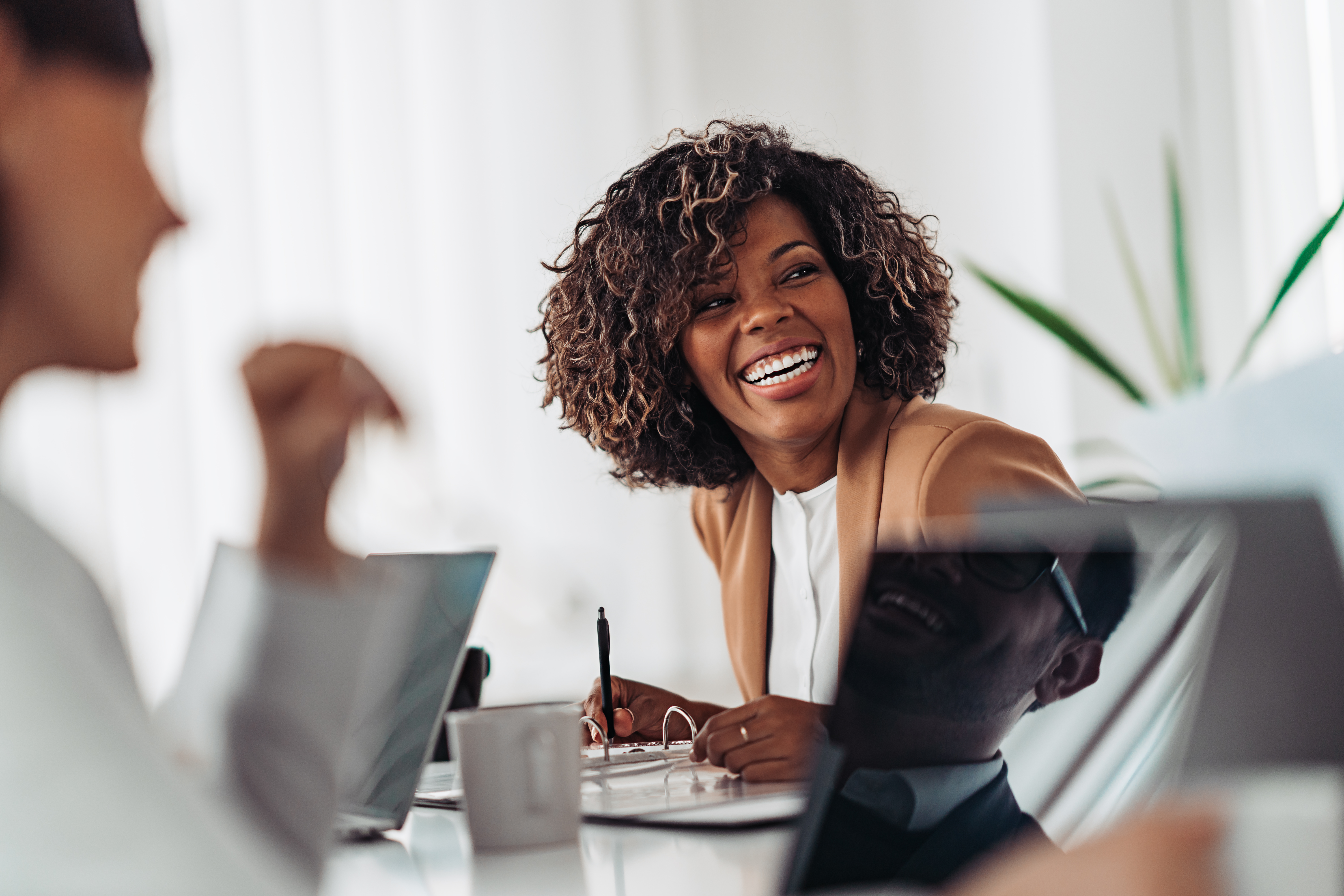 This year, Combined Insurance is celebrating our 100th anniversary, an anniversary made possible by the resilience and influence of a woman – founder W. Clement Stone's mother, Anna Gunn Stone.  The death of Stone's father when W. Clement was just 3 years old left the family impoverished and in debt, but Mrs. Stone rose to the challenge. She sustained the family by becoming a dressmaker, and then when Stone was 17, she managed her own insurance company in Detroit. Mr. Stone learned to sell insurance at his mother's agency, and subsequently returned to Chicago at age 20 to open his own agency, Combined Registry Company.1
In recognition of Women's History Month, and in the spirit of Anna Gunn Stone, we asked our female employees to share their reflections on women and their roles in the insurance industry and at Combined.
Michelle Bryer, Senior Vice President, Claims
"This year's theme for Women's History Month is 'Providing healing and Promoting Hope' as a tribute to the ceaseless work of caregivers and frontline workers during the pandemic and celebrate women of all cultures who have provided healing and hope throughout history.  The pandemic has had a profound impact on women leaving the workforce particularly those with childcare or eldercare responsibilities and this is an opportunity to highlight the importance of providing a flexible and supportive environment where women don't have to choose between work or family.
Women's History month is an opportunity to celebrate and honor those women that came before us fighting for gender equality and inclusion in our cultures as well as remind us there is still a lot of work to do.  It's also a time for me to reflect and celebrate the female role models in my life and thank them for their support and guidance."
Women in insurance, and at Combined, continue to move forward in their careers despite challenges both within and without the industry. As we embark on our next 100 years, we are committed to not only providing career opportunities to women but also to helping women across the country achieve the financial peace of mind through our products and services.
Kim Baker, Vice President, Worksite Operations
"I have always thought it important to celebrate the achievement of women in our history through Women's History Month. It is a time to remember who took chances that seemed impossible, showed incredible resilience through adversity and ultimately who paved the way for women today. I like to use these reflections to lift myself to higher accomplishments by channeling their drive and determination. On a personal note, it is a wonderful time to share this history with my granddaughters as they hear about the women who have shaped our future."
The opportunities for women in the insurance industry look bright indeed and,  with our commitment to a diverse workforce through our DEI programs and initiatives, we enter our next century ready to recognize the talents of women and provide them a path to success in myriad ways.
Eileen Castolene, Senior Vice President and Chief Operations Officer
"If you look at the global gender balance, women make up just under 50% of the population and 47% of the global workforce. Additionally, according to Inc., women control or influence between 70-80% of consumer purchasing in the US. That would suggest that women should be taken seriously for the value we bring and the value we create. However, the journey to equality for women continues despite the influence we have across politics, commerce, and society. It is important that we not take for granted the hard fought gains that have been made in raising our status and stay vigilant, and active, intending to the sometimes fragile state of our equality. Understanding our history is a starting point to ensure we guard against inertia."
According to Nancy Mellard, the Chair of The Council of Insurance Agents & Brokers (only the second woman in the Chair role in the organizations 108-year history), in an interview with Chisel AI, there is a clear need for more women at the C-suite table in the insurance industry. "Women have to … be more bold and more willing to embrace the challenges that come at them," she said.2
In fact, 65% of the total insurance industry workforce is female, but only 12% of C-suite officers are women.3 In the coming years, however, 400,000 professionals are expected to retire from the insurance industry, opening massive paths to success for women across the industry – from claims and actuary to sales and technology.4   
Sadaf Siddiqui, SVP General Counsel
"This is a time to celebrate but also remind ourselves that we are not quite there yet. We still need gender parity and representation in all aspects of our lives – as students, parents, leaders, across industry, politics, sports etc. On a personal level, I am the mother of two daughters, one finishing up high school and the other in middle school. I want them to be fearless, have grit and not feel any constraints or boundaries in anything they want to do. So I try to embody that in everything I do, not just because I believe it, but also because they are watching.
Inequalities women have historically faced, and in many instances, continue to face, need to be highlighted. And how better to do that than use Women's History Month as a point of reflection and celebration and put a spotlight on women leaders, activists, and trailblazers who have plowed forward, in many instances, ahead of their times."
As we look to our next century, Combined Insurance is poised to grow and offer even more opportunities for women across the company. We harken back to the woman who was the inspiration for our company – W. Clement Stone's mother, Anna Gunn Stone – and look forward to witnessing the contributions of other women in the coming 100 years.
Sources:
1- W. Clement Stone. (2018, June 22). Retrieved March 01, 2022, from https://www.naphill.org/napoleon-hill/w-clement-stone/
2- McOrmond, S. (n.d.). Women in insurance: Q&A with Nancy Mellard, chair of the Council of Insurance Agents & Brokers. Retrieved March 01, 2022, from https://www.chisel.ai/blog/women-in-insurance-nancy-mellard
3- Person. (2021, June 18). Elite women 2021. Retrieved March 01, 2022, from https://www.insurancebusinessmag.com/us/best-insurance/elite-women-2021-319412.aspx
4- About the insurance carriers and Related Activities Subsector. (n.d.). Retrieved March 01, 2022, from https://www.bls.gov/iag/tgs/iag524.htm
Policies contain exclusions and limitations. See policy for complete details for policy features, benefits, options, rates, definitions, & limitations and exclusions.